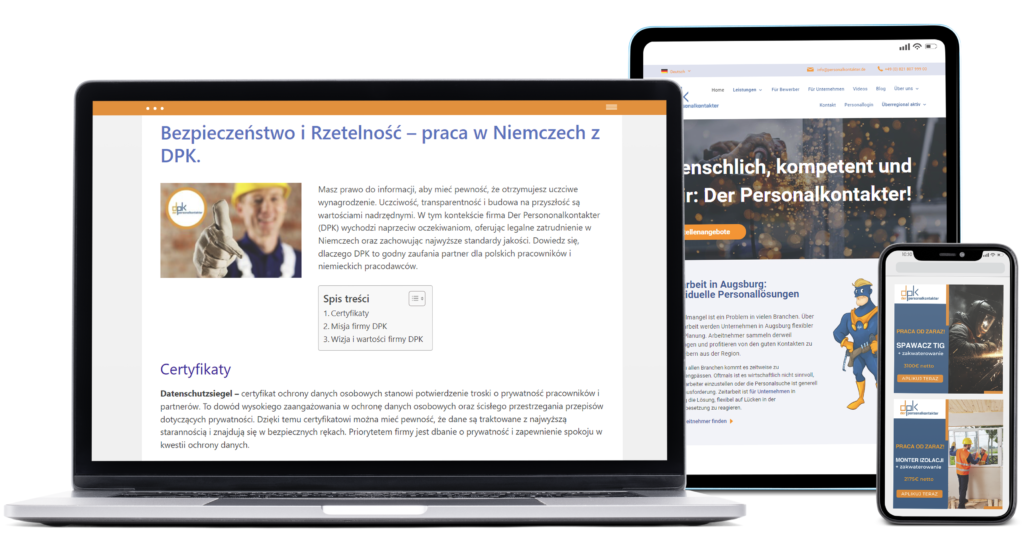 DPK – Der Personalkontakter, is a German company with traditions, specializing in the recruitment of qualified employees for various sectors.
DPK has been providing employees for the electrical industry, materials engineering, mechanical engineering, car mechanics and the carpentry industry for years. Thanks to a wide network of contacts, extensive experience, and continuous expansion of the list of potential employees, DPK is a reliable partner for companies looking for professionals in the fields of industry.
Purpose:
Our client wanted to build its presence in the online world in Poland in a relatively short time. Having a reputation and credibility in Germany, he wanted to start getting a similar one in Poland. This element was crucial on the path of future acquisition of applications from valuable people, confident in their value and skills.
Our tasks:
Building a brand image on the Polish market
Structuring and managing Google Ads campaigns
Increasing the awareness of Poles about the ease of getting a job on the German market.
SEO activities, publications for linkbuilding
PR activities targeted at specific target segments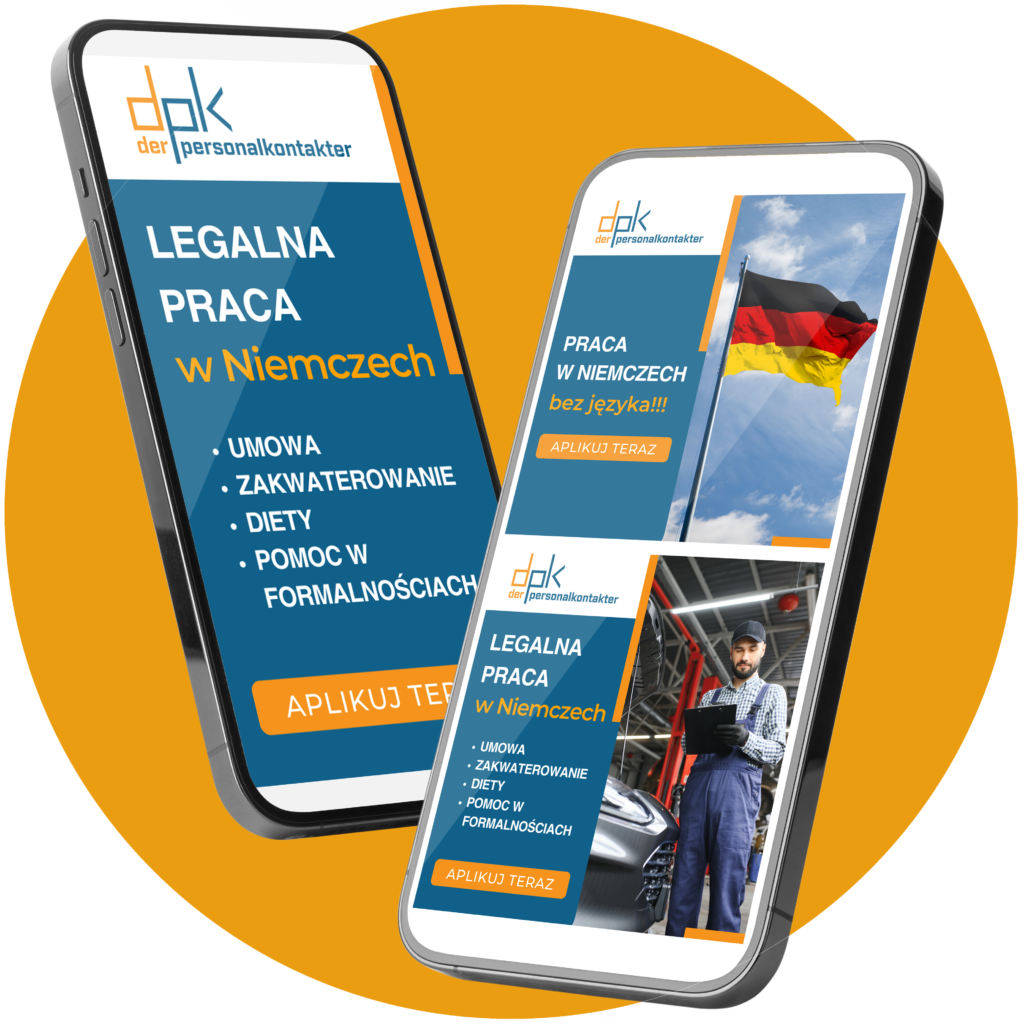 Results
The real and tangible effect of marketing activities for our Partner is the number of job applications they receive. We can't give specific figures, but the effect of our actions has made Poland a strategic and forward-looking destination for Der Personalkontakter GmbH.
We choose the most effective tools for your campaigns. See for yourself!