Your Google Ads in Poland





SEA – Search Engine Advertising
Certified Google Partner Agency in Poland
Google is the most popular and, according to many people, the best Internet search engine in Poland and in the world.
In Poland, up to 96.77% of all user queries go to Google
What are our main goals? We bring more visitors to your site, increasing interest in your brand and generating more sales. As a certified Google Ads Partner, we would be happy to support you with your SEA campaigns in Poland.
Language? Adapted
Linguistically matched AdWords campaigns and websites are a prerequisite for the successful internationalization step. Campaign translations should therefore also take country-specific features into account in order to help you achieve the best possible reach. But that is often not enough – search behavior differs from market to market and must be represented accordingly by your keywords.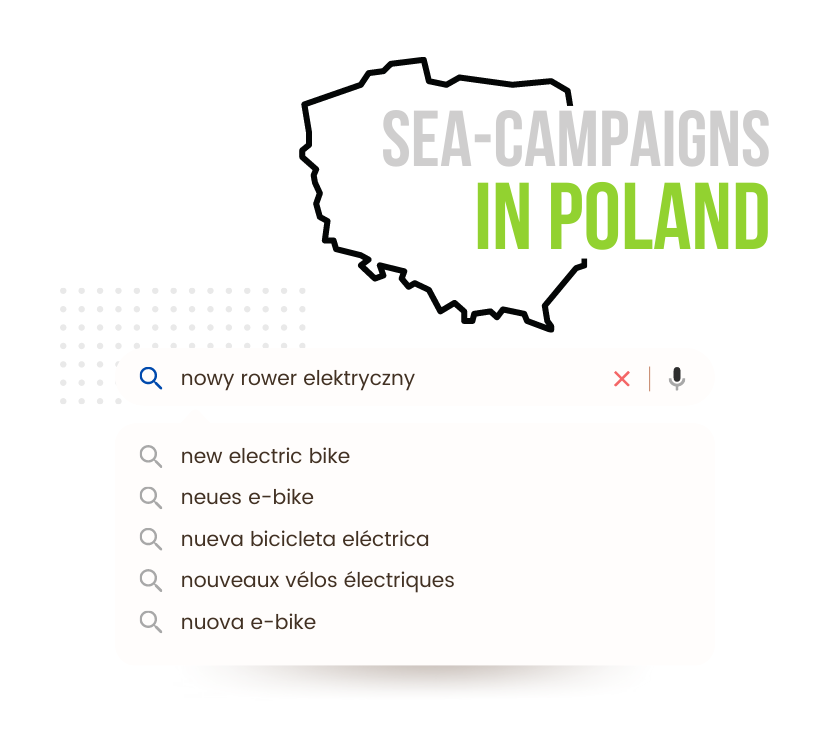 Google Ads in Poland –
Full Service Agency
Search engine advertising in Poland
Trust our know-how and reach exactly what you were looking for – your potential customers in Poland.
How can you be found better on Google?
Search engine advertising is one of the most important parts of online marketing. Thanks to precisely optimized advertising in the Google environment, you can quickly build up your visibility on the Internet and thus feel the real effects in the form of increased sales and interest in your offer.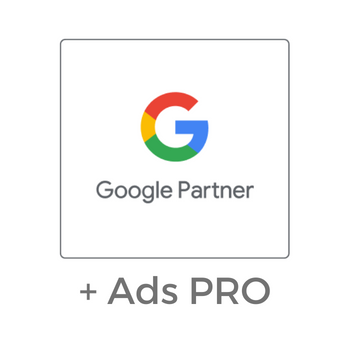 Certified Google Partner
Properly implemented, search engine advertising can lead relevant visitors to your website very quickly. As a certified SEA agency, we ensure that your ads appear where your customers are looking. With our experience, you will immediately become more visible on Polish Google and make more of your budget – efficiently and measurably.
KNOW-HOW
Do English Google Ads differ from Polish ones?
Technically not. However, in order for your campaigns in Poland to be effective, they must be constantly monitored and optimized. For long-term success, it is necessary to know which adjustments can be made to increase performance. We test and optimize various ad content to place your company and brand at the top of the search results. At LemonMedia, SEA experts and resources are at your disposal to ensure the ongoing support of the campaigns.
Concentrate on your business development.
We take care of the advertising

Keyword research
We adapt keywords to search behavior in Poland. Starting with an analysis of how and what people search on Google in Poland for. Which aspects of your offer are interesting for the respective target group in Poland or which current search trends do the Poles have? With this knowledge, we are able to precisely select the right keywords for permanent visibility on Google.
Campaign configuration – to match your sales goals
An effective Google Ads campaign is a correctly selected target group! We create modern and understandable advertising texts for the campaign and make sure that all necessary information is displayed in addition to pure sales elements, e.g. the address, clickable phone number or links to particularly important sub-pages of your website.
Advertising budget – achieve the maximum of measurable success
With Google Ads there is no minimum budget that has to be used. By defining clear and goal-oriented strategies, your advertising budget is used in such a way that a maximum of measurable success is achieved. Optimizing the ad text can often improve the quality factor and in many cases reduce the click price. At Google, the user experience is a central point, so optimal control of the landing page, ad text and stored keyword is often rewarded with lower click costs or better ad positions.
Conversion, Conversion, Conversion!
We focus on the keywords that generate conversions and deals. Optimization improves the conversion rate, reduces the price per click (CPC) and reduces the cost per action (CPA).
100% performance with regular reports
Every month you will receive information about performance – extensive reporting with clear presentations of the results. In this reporting you can see important key figures such as sales, number of purchases, number of visitors, cost per click, development and new optimizations.
Regular campaign management
Of course, the budget is determined by you. Our job is to respect and adjust bids at the campaign, ad group, and keyword level. Due to the permanent optimization of your Google Ads account, the quality factor gets better and better.
---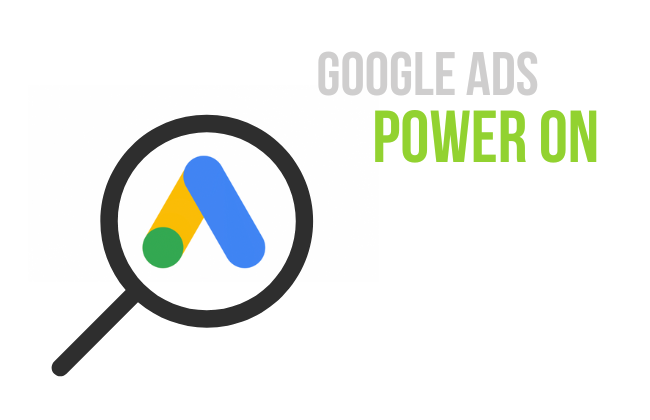 Get in touch with us
Do you want your products, your company to be found in Poland? We enable quick entry into the Polish market. We rely on long-term and personal customer relationships – ask our SEA experts how you can successfully reach Polish customers with search engine advertising.
---
Important characteristics of a successful campaign!
Appear where your customers spend a lot of time
In order to increase the reach of the advertising message, we can refer you to hundreds of Google partners, including the largest websites and portals in Poland. If you want your ad to be shown to readers of such portals as WP.PL, no problem – we analyze your target group and appear where you are should be present.
Quality of the advertisments
Google evaluates ads with the so-called quality factor. It is calculated at the keyword level and is presented on a scale from 1 to 10. A high quality score means your ad and landing page are more relevant and helpful to people searching for your keyword than those of other advertisers.
The right target group
Broad or narrow targeting? The answer is – it depends. There is no ideal audience size. Each approach has its pros and cons. Broad targeting or blindly serving an advertisement to a large number of users is not always profitable or competitive. By presenting the ad to a narrow, carefully selected and promising group of prospects, you are more likely to increase the chances of a higher profit. The downside of wide choice is that you can accidentally reach a random consumer.
Take advantage of your website traffic with remarketing
Successful remarketing and retargeting increase awareness of your brand or service. The aim is to reactivate undecided and almost lost customers through advertising – such as banners, display advertising and video ads.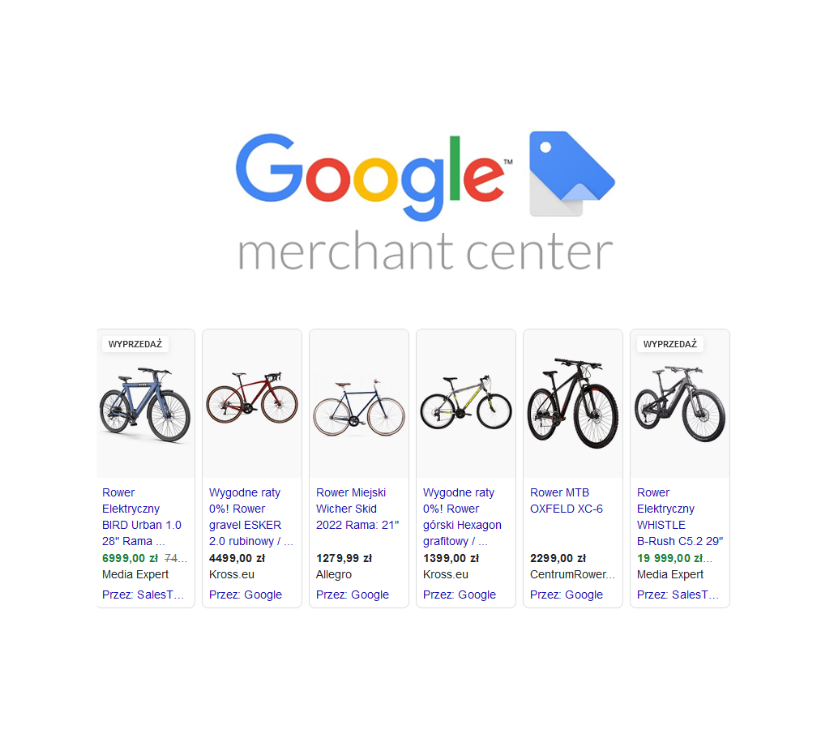 Google Merchant Center
Google Shopping Ads
Product listing based ads are a great tool to increase sales on your online store. Shop operators release standardized data – product feeds – from their online shop to Google. These product feeds are the basis for the product boxes, which show a product image, the price and the retailer name.
Benefits of Google Shopping
Nobody can avoid the largest search engine. With an ad, you reach targeted visitors who are ready to buy and are already actively looking for a specific product.
Management of many offers
With little effort you can manage many items that match your shop. Any number of products can be assigned to an ad group. Another benefit is that negative keywords are also done at the ad group level.
Short way to the sale
After clicking on an ad for a specific product, the user is taken directly to the product page. There is not the slightest risk that he will get lost on your website or be distracted by anything. This significantly increases your chances of making a sale.
Quickly visible in many places
Users see your ad when they're searching for products like yours. Both your text and your shopping ads are delivered here, so you maximize the reach and address the user directly several times.

Shopping ads and free listings on the web can be seen here:
Shopping tab in Google Search,
Google Search: next to the search results (separate from the text ads) and on Google Images,
Google Search Partner sites if this option is selected for your campaign.
Efficient reporting
As a dedicated Google Ads agency, we focus on the profitability of your campaigns. Our Google Shopping and remarketing campaigns increase sales ROI. We keep a full overview of how much you pay for a click and what the ratio of expenses to profit from sales is.
YouTube Ads
Users process audiovisual content more easily than text, making video advertising particularly effective.
Why run ads on YouTube?

YouTube is the second largest search engine in Poland and the most visited site after Google. In Poland, there are over 27 mln viewers who spend an average of 40 minutes on the platform.

Advertising on YouTube offers a variety of targeting options and the versatile use of a wide variety of advertising media (text ads, video ads, banner ad formats) to run effective campaigns.
Video Content Creation

Animations

Display

Remarketing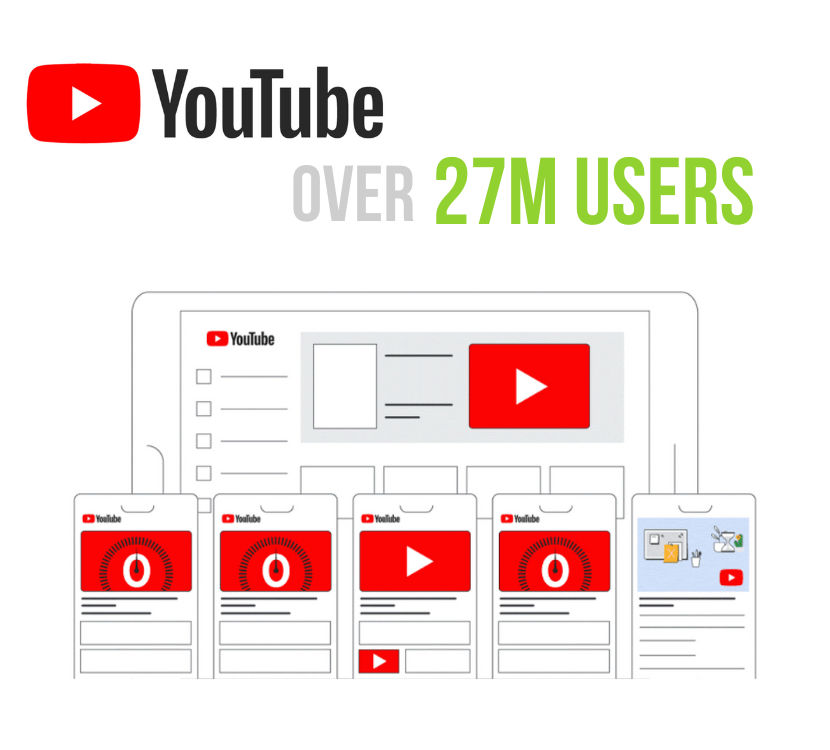 Video Ads
The placement of the ads differs, the content can be delivered on YouTube as well as in the Google Display Network and thus on websites and apps of Google Video Partners. Google Ads currently offers the following video formats:
Skippable In-Stream Ads
This format is useful when you want to promote video content that is displayed before, during, or after other videos on YouTube and Google Video Partner sites and apps.
Non-skippable In-Stream Ads
They are displayed before, during, or after other videos. Users cannot skip the ad. Non-skippable In-Stream Ads last 15 seconds or less.
In-Feed Video Ads
In-Feed Video Ads allow you to place your brand, product or service next to YouTube content that your audience is likely to watch. These ads appear in YouTube search results, in the featured videos section, and in the YouTube app's home feed.
Bumper Ads
Bumper ads are short video ads that help you reach more potential customers and increase brand awareness with a concise message. Videos can be no longer than six seconds, so ads of this type cause minimal disruption to the user's browsing experience.
Out-Stream Ads
This Google Ads video format is only displayed on mobile platforms. They can be delivered as interstadials, native, full-screen or as banners.
Masthead Ads
The YouTube masthead is a native, video-based ad format that appears in the home feed of all devices. You can use it to present your brand, product or service.
Achieve your sales goals with us
Increase in range and sales!
How can LemonMedia help you? There are numerous reasons to outsource the management of your marketing activities in Poland to a marketing agency. Especially abroad you need full support with know-how. We support brands and companies in all projects that they implement in Poland. Our team consists of experienced marketing managers and language experts who will provide you with detailed advice on the Polish market.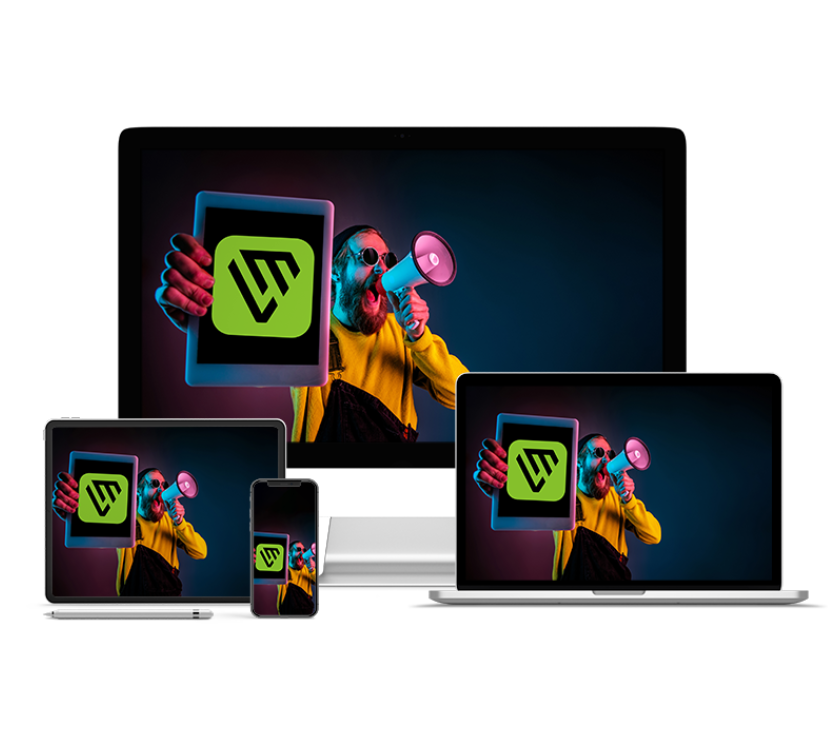 Ongoing optimization and support
Lots of channels, so many targeting options, countless ad formats and different devices to run your ads on. Don't worry! We keep our finger on the pulse.

The key of an effective and profitable campaign is to optimize and regularly test new solutions. The interaction of well-founded advice, targeted conception, efficient campaigns and creative people as well as sustainable online marketing strategies illustrates our full potential and paves the way to success on the Polish market!
Google Partner

Personal advice

Translations

15 years of experience
Strong Agency for your
Google Ads in Poland
We comprehensively build your marketing. We will provide the appropriate language for advertising campaigns. Our specialists are Polish native speakers who know the intricacies of your client's language.

On the basis of the industry and competition analysis, we design the optimal advertising campaign for you in order to use the existing advertising budget as efficiently as possible.

With media planning, we find the right medium to reach your target group and cover your communication goals. Our measures are cost-effective and targeted.

With LemonMedia, you have everything in black and white – we are in constant contact with customers, periodically reporting the effects of our activities.

No long contractual obligations – full flexibility when it comes to contract duration.


CONTACT US BY PHONE!

📳 +48 609 179 007

OR LET'S MEET IN OUR OFFICE IN GDAŃSK OR COLOGNE.